by
You are ready to retire and you want to find a new smaller house to move into. Which comes first?  Do you buy the new house first before your sell the old one? Or do you sell the old one first before buying the new one?  Many folks will buy the new house before selling the existing one but are surprised to find this is not always the best approach. The reason?  Because most buyer/ homeowner's cannot afford to pay for two mortgages so they offer the seller a contract with a contingency. The contingency basically says the purchase of their new home is contingent upon the selling of the existing home.
This seems to makes perfect sense for anyone who is buying house while already owning one. But ideally, you do not want to buy a new house until you have already sold the old one. Why? One reason is because everyone else is offering contracts with the same kind of contingencies and most sellers don't like them! Let's think like seller for a moment. Your house is on the market and along comes a buyer, "I want to buy your house and I will pay full price but I am selling my house and it has not sold yet.  "And, I cannot buy your house until mine sells." Do you have a deal? There's no way to know for sure but if you accept the buyer's offer you will probably have to take your home off the market for as much as 90 days and if the buyer fails to sell his house, your deal falls though.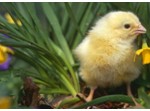 Your real estate agent will be able to negotiate a better deal for you if you're able to buy a house without worrying about selling another. Let's think like the seller again. Your realtor is holding an open house and you receive two offers; the first offer is a full price offer of your selling price of$205,000 but has a contingency. The second offer is a bit lower at $197,500 but the buyer's are qualified and can close in two to three weeks. Which offer would you take? Most sellers will accept the lower offer with good reason; the contract with the contingency might take as much as 90 to 120 days to reach settlement and you will likely have to make a few more mortgage payments in the interim.  if the mortgage is $1,200 per month, that's another $3,600 to $4,800 plus you still have to hope the buyer sells and closes on his home.  By taking the lower offer, you know you have a deal and because of the mortgage costs you'll save over the next few months it's really just as good a deal as the full price offer.
So if you want to increase the likely hood that the seller will accept your offer and you want to save money, buy your next house without a contingency. This means that you will have to sell your current home first. If you do, you could be without a place to live for a time because you sold one before buying the other. But there is a solution if the idea of selling first worries you. Instead of putting the contingency on the home you are buying, put it on the one you are selling. Tell the buyer of your old house that you need at least a 30 day contingency to find a place to live.  Most buyers will agree because they are busy dealing with their own mortgage process and it will give you the time you need make an offer on a new home. Remember, it is always easier to buy a new home than it is to sell an existing one.